presenting our 4th Annual
Million Pound Party
Center for the Arts • August 23, 2018 • 6 - 9pm
The 2018 Million Pound Party will be
A Pig Roast Chef Cook Off
between 4 local high end chefs.
They will each prepare a pork dish in their own unique style paired with a signature BBQ sauce. Attendees get to try all different styles and then will vote on their favorite slider. The winner will receive the "Golden Pig Award". The event will have tons of fun activities such as bike your smoothie of choice with the infamous bike blender, get creative with JH Public Art, bid on your favorite silent auction prize and dance to amazing live music from Monocle Band traveling all the way from Boulder, CO!
awesome t-shirt included
Sign up as a volunteer for the 2018 event!
Interested in sponsoring the event? Let us know here.
live music by
Monocle Band
Performing their new single 'Medicine' from their 2017 album The Clearing.
Kevin Humphreys - Spur Restaurant
Kevin Humphreys, the Executive Chef at Spur Restaurant & Bar has been committed to keeping food out of the landfill for years. He was one of the first chef's to call up Hole Food Rescue to pick up Spur's leftovers for it's annual seasonal closure after winter.
Kevin grew up in Coastal Georgia near The Cloisters, one of America's oldest resorts where he was introduced to some of his finest mentors. It was here that Kevin completed a three year Associate Degree in Culinary Arts certified through the American Culinary Federation.
Upon completing his apprenticeship, Kevin began working as the Banquet Chef and PM Sous Chef at Jackson Lake Lodge in Moran, WY during summer months and as Chef Tournede at Gulf Stream Golf Club in Delray Beach, Florida the remainder of the year. In 2001, Kevin combined his love for the Jackson Hole area and his years of experience in hotel restaurants and joined Snake River Lodge & Spa, a RockResort, as Executive Chef of Gamefish Restaurant.
Kevin is the winner of Planet Jackson Hole's "Best Chef" award 9 years in a row.
Executive Chef, Bradley Pryor came to Jackson five years ago by way of Whitefish, MT. His culinary career began in Wrightsville Beach, NC and has taken him as far as Alaska. Chef Pryor formally trained in Portland, OR at Western Culinary Institute. During his tenure at Amangani Chef Pryor has set the precedent of the property's service standard, going above and beyond for all guests, homeowners and restaurant patrons. Helping lead the community charge of using only locally sourced ingredients when possible, Chef hopes to bring the initiative to other Aman properties around the globe. When Chef is not creating with his team, he can be found in the mountains, skiing, hiking or foraging.
AMANGANI is a state of the art Hotel, Spa and Restaurant. Amangani was opened by Adrian Zecha as the first Aman property in North America and translates to the Peaceful Home. The 40 suite retreat sits 7,000 feet (2,135 metres) above sea level on the crest of East Gros Ventre Butte and is a year-round destination, acting as an ideal base for exploring the magnificent natural surroundings. With its floor-to-ceiling columns of Oklahoma sandstone, ceilings and walls in Pacific redwood and chairs of rattan and woven cowhide, Amangani embraces the spirit of the West.
Dave Van Ham - Notorious P.I.G Catering
Originally from NH. Grew up on a steady diet of lobstah and chowdah. Went to New England Culinary Institute in Burlington, VT for one year and finished his degree in Tortola, British Virgin Islands. After school, he moved to British Columbia where he learned all about powder skiing, universal healthcare, and curling.
Dave spent four years between Vancouver and Whistler cooking and skiing. When he finally had his fill of poutine and Molson he relocated to Jackson in search of more amazing mountains. Dave has lived in Jackson for eight years now with his wife (who he met here and married last summer) and their dog & cat.
He has worked at The Snake River Grill, Koshu Wine Bar, and with Fine Dining Restaurant Group - most recently as the executive chef for Bistro Catering. This summer he is working at King Sushi as well as for himself as a private chef.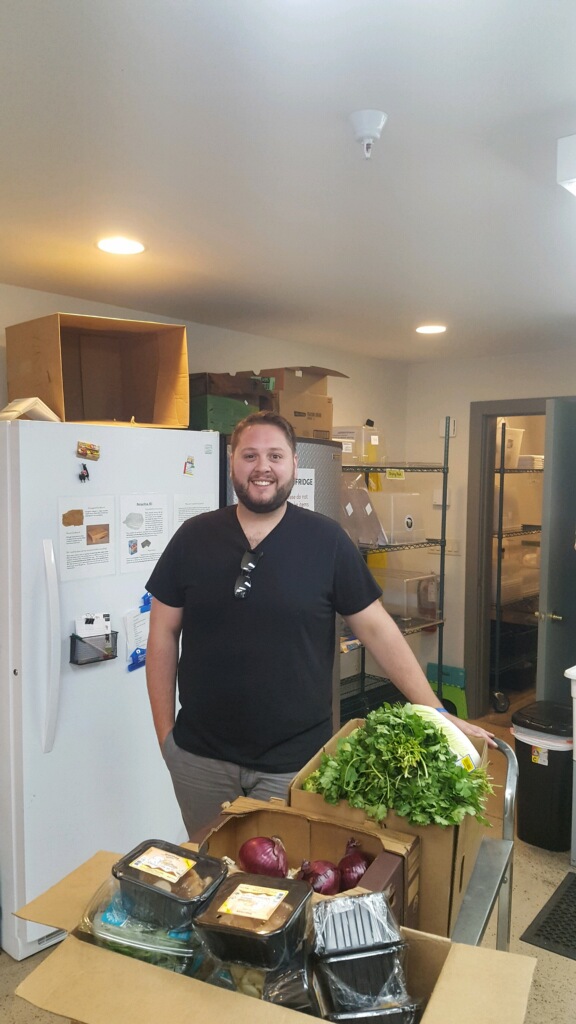 Michael Rollinson - The Handle Bar
Michael grew up in Connecticut where he started his cooking career in a family pizza restaurant. From there, Michael studied Culinary Arts at the Culinary Institute of America. After graduating in 2008 he moved to Florida where he started his career with Four Seasons Palm Beach.
In 2017, Chef Michael moved to Jackson to continue his career at Four Seasons Jackson Hole. Michael is inspired by Latin and Asian cuisine; as they are his favorite foods to eat.
When not in the kitchen, you'll find Michael skiing, mountain biking, hiking, and playing frisbee golf.
What exactly is a million pound party?
Here's what went down in 2017